This page is the brochure for your selected program. You can view the provided information for this program on this page and click on the available buttons for additional options.
Aarhus, Denmark
(Exchange Program) (Outgoing Program)
Program Terms:
Semester 1

Restrictions:
Only Adelaide applicants may apply through GLAS
Dates / Deadlines:
Dates / Deadlines:
Term

Year

App Deadline

Decision Date

Start Date

End Date

Semester 1

2019

27-Apr-2018

31-May-2018

29-Jan-2019

19-Jun-2019

NOTE: Start and end dates are generic dates that do not reflect the actual study dates of the program. Do not base your travel on these dates.
Eligibility:
All current 4th year MBBS students. . Places are limited. In deciding who will be chosen for the exchange we will consider all sections of the online application so complete to the best of your ability.
Dates:
Please refer to the dates / deadlines section of this page. The Semester 1, 2019 exact study dates are a guide only and to be confirmed. Do not base your travel plans on these dates. The tentative study dates are: Spring 2019 semester starts on 29 January with students needing to arrive one week prior for mandatory induction days. Examinations will end around 19 June 2019.
Costs:
See the
funding tab on the Global Learning exchange page
for information.
Clinical Placement:
Students will be going to clinics in Aarhus or Herning. Herning Hospital is about 1.5 hour drive from Aarhus. Aarhus University pays for transportation and accommodation in Herning during the 8 weeks in the clinic. The clinic is smaller and the students get to perform more procedures than in Aarhus. This page has more information about the programme:
http://health.au.dk/en/education/exchange-studies/medical-exchange-studies/
How should you apply?
Click the Apply Now button on this brochure page. Be sure to read all of the instructions and complete your application components in advance of the specified deadlines.
Semester 1, 2019 student exchange with Aarhus University in Obstetrics and Gynaecology and Paediatrics
Applications for 6-month exchange positions are invited from MBBS students who will be in Year 5 of the program in 2019. This exchange will provide an exciting opportunity to experience the medical and social culture of a major regional university centre in Denmark.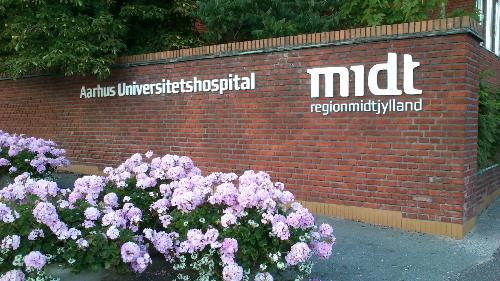 Aarhus (pronounced Ore-hoos) is a compact harbour town in regional Denmark, with a population of about 300,000. The hospital serves a large region and is similar in size and complexity to the WCH. Aarhus is very much a university city, with approximately 45,000 students enrolled per annum.
Aarhus University is a very successful university in the top 100 globally. Adelaide and Aarhus universities have an existing exchange agreement in the discipline areas of business and social sciences.
The native language in Aarhus is Danish, and exchange students are strongly advised to try to learn rudimentary Danish before arrival. An app such as Google Translate is helpful. However, most locals speak English and the semester is taught in English. Successful applicants will on the wards be buddied 1:1 with a Danish student during their 6 months. This is necessary as some patients will not be conversant in English and all records (computerized) are in Danish.
You can use the time between 4th year and 5th year to travel as you wish, but you must arrive on the date requested. The duration of the semester in Aarhus is two weeks' longer than our semester 1. Your late return home in semester 2 will impact on one MSA in Year 5. Successful applicants will have to drop one MSA from their choices in semester 2. Instead, you will take a special Exchange MSA in Adelaide on your return. This Exchange MSA is based on your experience in Aarhus. Further details will be provided in an orientation session.
You are advised not to book any travel until your exchange is finalized and you have all the required documentation. Accommodation is tight. However, Aarhus University has a well-established process for international students (
http://www.au.dk/en/exchange/welcome/
). The hospital is about 6km out of town and easily accessible by public transportation. You are strongly advised not to buy a car, as cars are expensive, and parking is difficult. Instead, use the bus or buy a bike. Most locals use bikes, and you can obtain one inexpensively. Bikes need to be locked in Aarhus as they do in Adelaide.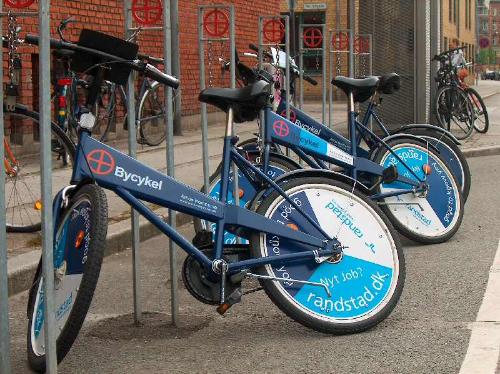 The course structure in Aarhus is different to Adelaide but the standards are equivalent. Whilst we combine clinical work and theory in our 9-week terms in O&G and Paediatrics, in Aarhus you will experience an intensive 4-week clinical attachment in each discipline, separate theory courses, and interlaced with this is a component of the whole-of-year Aarhus course in Professionalism. You will be assessed in the same manner as the local students and we accept whatever grade you get in Aarhus as your final grade.
The central part of the city near the main university campus is a very attractive northern European town. There is dormitory accommodation available, but you will optimize your experience by sharing a house with other students. If you can't organize that before departure through the Aarhus accommodation office you might be able to do so after your arrival, which would require you to give notice to the dormitory. Be sure you understand the rules about this, as mistakes can be costly. Living close to the hospital is not recommended as it is in a light industrial landscape and you will be too far from the experience offered near the main university campus.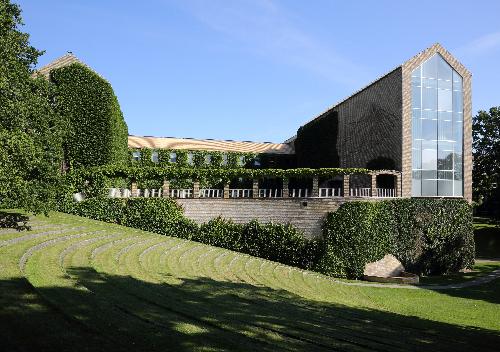 The disease burden in Aarhus is similar to that in Adelaide, though there are systems differences, the most interesting one being that the Danish doctors and other health care workers work 0800-1500 unless on call. MRSA is a major problem in Denmark (it's a zoonosis acquired from pigs) and you will be required to be swabbed for MRSA and undergo treatment for it if positive and be swab negative before starting clinical work there.
Unless you are an EU citizen you are not covered for health care whilst on the exchange and you will need to have full health insurance. Make sure your immunizations, and police and working with children checks that we require before you start 5th year in Adelaide are current and that you have documentary proof of these, without which you can't start clinical attachments in Aarhus.
Although Denmark is part of the EU it has retained its own currency (the kroner). Cash is required for local buses but for most other purchases locals use credit card. Having a credit card is a distinct advantage.
Enquiries specific to this program should be directed to Associate Professor
Paul Duggan
, Head of the Discipline of Obstetrics and Gynaecology, by email:
paul.duggan@adelaide.edu.au